Kemolove Forums
This is a simple parent forum
Topics: 2

|

Posts: 6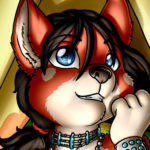 Place to share and request kemono artwork.
Topics: 1

|

Posts: 7
Share and request doujinshi books here. Please only share and request BL and Kemono only.
Topics: 2

|

Posts: 5
Discussion
Last Post Info
On-topic discussion of all types, including Japanese culture, events, and more. Please refrain from Western politics, religion, etc.
Topics: 0

|

Posts: 0
People who do scanning, purchasing, translating, art, editing, decensoring, etc. can post in here!
Topics: 0

|

Posts: 0